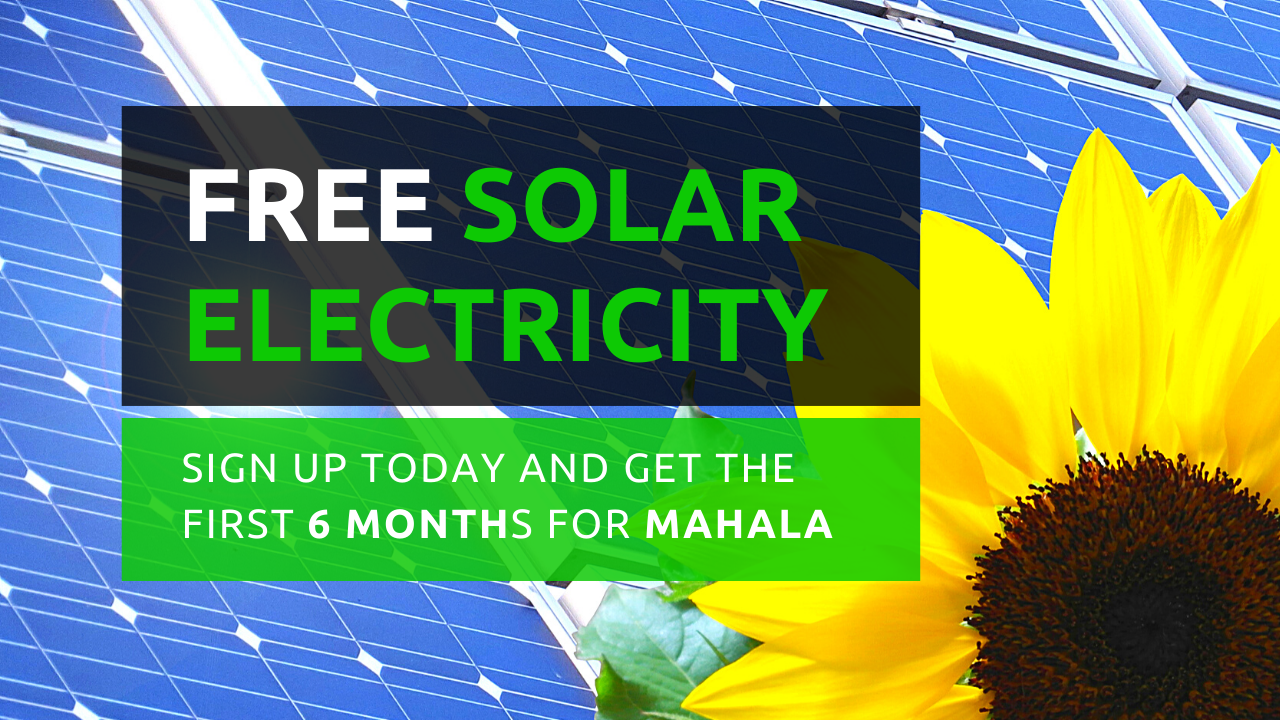 Save your green by going green with Sectional Title Solutions' limited Solar Energy Offer
There has never been a better time to increase cash flow, save money and switch to solar energy.
The current downturn of the economy, financial insecurity, increasing utility bills coupled with possible power cuts and load shedding due to a constrained national power grid, are forever looming in the background. It is therefore, no surprise that many property owners are looking for solutions to ease their financial strain and reliable sources of energy to ensure operational efficiency.
We at STS understand that there has never been a greater need to deliver value, cut costs, and generate revenue for our valued clients.
Sectional Title Solutions (Pty) Ltd, in partnership with Bright Light Solar VCC, is pleased to present a limited time offer to our valued clients. Sign up for a fully funded, maintained and insured solar installation and STS will offer you free solar electricity for 6 months, guaranteed!
Why switch to solar?
The sun provides an abundance of free and reliable energy each day. With our solar solution, we are able to capture this energy and convert it into clean electrical energy that provides power to your home and/or business. Solar power is the energy solution of the future as it lowers dependency on the national electrical grid and reduces operational and household costs, increases property value whilst helping to save the environment. Solar systems can be installed on rooftops, in carparks, or on unutilised space within a property.
The benefits for Community Schemes include:
Installing a solar solution increases the value and desirability of the estate
Increases saleability of units
Reduced energy costs which increase the rentability of units
Immediate savings generated and which will also escalate over time (the sooner we install, the sooner you enjoy the energy savings)
Ultimately, the energy savings generated create an additional income to the residential estate, or are passed on to the unit owners
Solar energy is the most abundant and cleanest renewable energy source available on earth. With so many benefits, the question is rather, why not?
Save your green by going green!
With this compelling offer, we aim to assist you by significantly reducing daytime electricity costs and easing your current financial strain for a guaranteed period of 6 months.
*Terms and Conditions apply
Why choose our solar energy solution?
We effectively fund, insure, maintain and monitor the solar infrastructure and provide you with the opportunity to purchase cheaper, cleaner energy from the solar installation. Our solar energy solution is designed to reduce costs, add value and promote green energy, whilst increasing your property value.
The key benefits included in our solar energy solution are:
A fully funded solar energy solution

No up-front capital expenditure

Inclusive of insurance costs

Maintenance of the infrastructure is included

Immediate financial benefit by increasing cash flow

Utilising the free, abundant energy of the sun